Success in a Competitive Space
The demand for efficiency through technology is not only a reality in the HVAC space, but it has become a differentiator between the businesses that have adopted and embraced this shift and those who have not. Our best clients are those who have proven their success in their communities for years, and in many cases, generations. But, today's concern lies in tomorrow's challenges. And for the past decade, the team at Unifeyed has been helping contractors meet those challenges though customer website and application development. We make your concerns our concerns. How can your business improve job turnaround times, increase the speed with which customers pay bills, move data from the office to the field and back again and do all of it while keeping your data and financials safe and secure from hackers?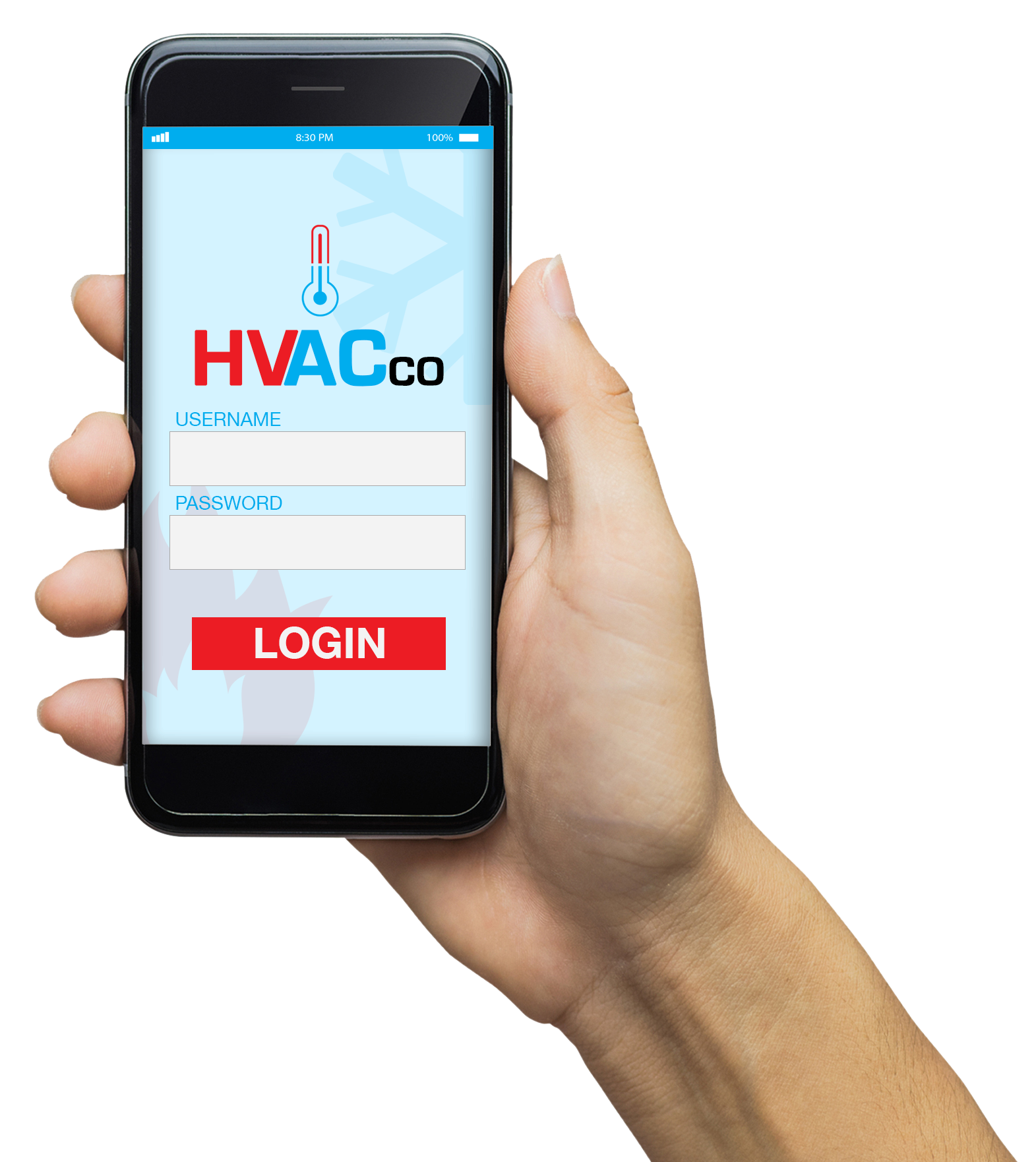 Custom App Design with Proven Results
From Heating and AC companies that still put every job sheet on paper to those who have tested a few out-of-the-box software solutions to varying degrees of success, our mission remains helping every client achieve greater efficiencies through technology. What does that look like? Custom web and mobile applications that replace pencil and paper systems, increasing access to real time data, getting jobs dispatched more quickly, providing opportunities for onsite upselling and getting businesses paid faster.
Efficiency in the Field
In the field, it means techs having a full service history and customer profile on a tablet instead of just a carbon copy job sheet. More data in the field means less time spent troubleshooting. Access to a main customer profile means that your tech knows if the customer has an active service package, and if not can sell one on the spot. Techs with a light job load for the day get rerouted when a new call comes to the office with the touch of a button.
Streamlining the Back Office
In the back office, it means integration with existing software such as QuickBooks and Office 365 or industry specific software such as Cargas. We have developed application which streamline countless responsibilities of back office personnel including:  Accounting and Reconciliation, Dispatching. Purchasing, Pricing, Payroll, Project Workflow, Customer Management, Service Agreements and more. Custom tools developed for our clients are not meant to replace back office personnel, but empower them. No doubling up on data entry. Automated emails sent through secure systems to customers for receipts, maintenance scheduling, contract renewal and even thank you notes. This is what efficiency provides. When Customer Service Reps don't have to spend time digging through stacks of old paper invoices, rerouting technicians or backfilling time cards, they get to do what they are great at—serving your customers!
If your business is looking to maintain or grow its share in the marketplace, you are going to need the right people for the job. Make sure those people have the right tools in their hands to meet the challenge before them. Contact the team at Unifeyed today to take the next step.
In any competitive industry, every minute counts. Time adds up. When it comes to your business, for every extra minute your team members spend correcting a mistake or looking for missing data is a minute they could be spending serving a client, completing a job and otherwise growing the business. And if time is money, how much of it is your business wasting by continuing to use an outdated data management system, CMS or reporting platform?